SUNDAY IN THE PARK WITH GEORGE
SCENIC & MEDIA DESIGNER


Sunday in the Park with George is a musical that was produced at CCM in April of 2022. I built an Unreal world to accomodate location, time, and environmental changes on the Island of la Grand Jatte. The 3D scene was also designed to line up with the real A Sunday Afternoon on the Island of La Grande Jatte painting, which allowed me to make seamless transitions from realistic scenes into George Seurat's artist head space. The scene design was meant to be minimal and showcase the theater, while also allowing for horizontal and vertical elements of a scene.

The paint elevation for the show floor is a render of a custom UE texture I created in order to get the look we were going for. All 2D animations from the show were created in After Effects. The projection design was accomplished using Vectorworks, Mapping Matter, an Isadora media server, and two 12k Epson Laser Projectors.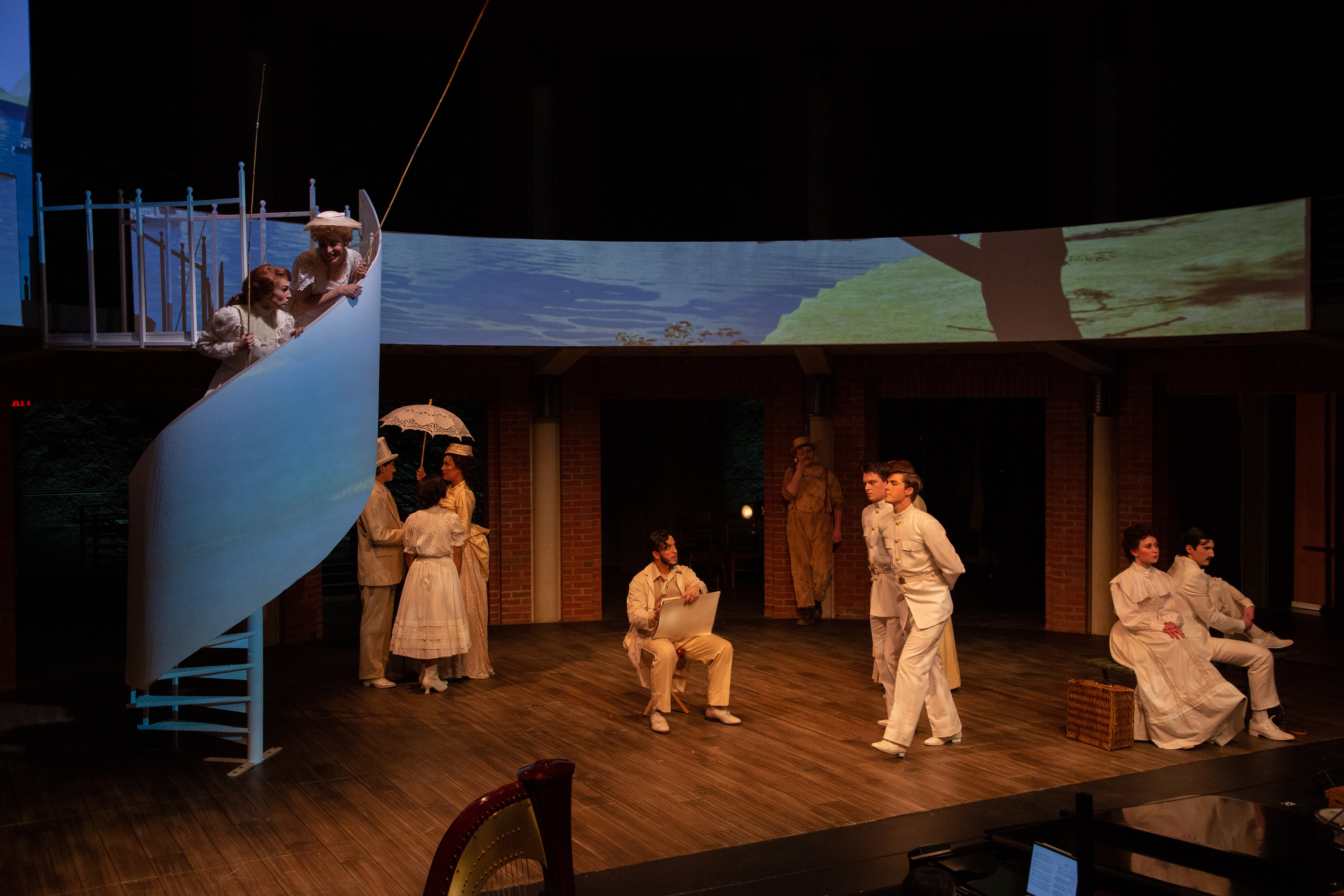 PREVISULAIZATION

DRAFTINGS






Director and Choreographer: Vincent DeGeorge
Musical Director: Julie Spangler


Media and Scenic Designer:

Jason Bowden
Lighting Designer: Alaina Pizzoferrato
Costume Designer: Iris Harmon
Sound Designer: Alex Brock
Wig & Make-Up Designer: Tiara Jones
Production Stage Manager: Kelsey Qualters
Props Manager: Suzanne Barnes
Dialect Coach: D'Arcy Smith